3 Step DIY Coastal Christmas Starfish Decor
This is a very easy and eye catching DIY Christmas craft decoration.  It doesn't take long to finish and it will look awesome hanging on the wall or leaning near the mantle.  Costal Christmas Decor is so pretty.  Even if you're not located beside the beach, you can certainly make it part of your decor.  I picked up the materials for this beautiful 3 Step DIY Coastal Christmas Starfish Decor at the local craft store and I'm in love with the results!  


You can get a beach holiday look easily by using sand, boats, sea animals, shells, lighthouses, nautical items and my favourite; driftwood, rustic and cottage elements.  Colours like teal, white, bits of red, and natural woods add to any beach themed holiday looks.  I personally love using teals in my projects, it really bounces off of the white beautifully and if you use glass it will pick up your Christmas lights perfectly.

This Coastal Christmas Decor project was easy to make and didn't take up too much time.  Using a hot glue gun makes it quick and simple to put together.  Basically, once you're happy with your layout you can go ahead and glue it all together.  But don't let the ease of this piece deceive you, it looks beautiful when done…definitely a piece right out of your favourite decor store!  But, enough talking, let's get into how to make this project.
How to make a 3 Step DIY Coastal Christmas Starfish Decor

Starfish

Wooden board

Teal coloured accents (baubles, sparkles etc)

Hot glue gun

First you'll want to arrange your starfish on the board in a way you're happy with.  I highly recommend having a couple hang over the ends of the board, this gives it a ton of depth and makes it appealing to look at.  Do the same with the baubles.

Using the hot glue gun, glue the starfish and baubles onto the board securely.

Hang it proudly on your wall, above your mantle or in the kitchen! 
And that's about all you need to do to achieve this beautiful Costal decor piece!  Your friends and family will be asking you where you purchased it.  Loving this DIY?  We have a lot more trending, designer Christmas decor projects for you to check out like our Glittery Coastal Seashells.
 *Disclosure: Some of the links in this post are affiliate links.  There may be a small commission made by our recommendations, and/or link to products mentioned or services on this website.  Any potential purchase you make will help us continue to bring you amazing content, step-by-steps and product reviews.  Products are not exact to what we use, be sure these materials are right for you!
You May Also Like

November 15, 2017

December 23, 2017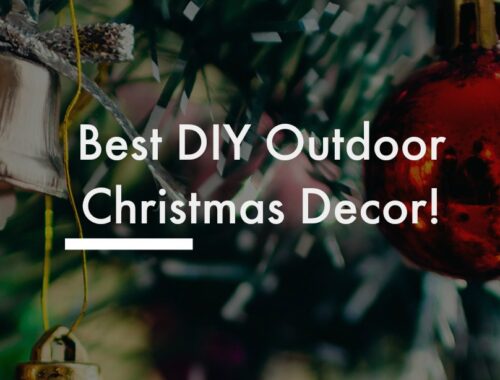 November 20, 2018