15 Minute Valentine's Day Triptych
Ready or not, Valentine's day is here. Don't worry though, there's still time to squeeze in one (or two) really quick décor DIY's to make this Feb 14th extra special. When preparing for this week, Christine and I completely agreed – whatever we do has to be an easy weeknight kinda craft. Christine came up with her amazing Easy Puzzle Heart, while I pulled out some old canvases and put together this 15 minute art project you can do while watching your favourite show tonight!

A huge bonus with this project is you don't have to take it down on February 15! By choosing unique patterns and colours, this pretty triptych can be re-purposed to another room in your home. And it's also low-cost. Cheap, easy, quick and reusable – who doesn't love that in a DIY project! However you decide to display it, it's sure to bring you a lovin' feeling just in time for Valentine's Day.
What you'll need:
3 square canvases
Paint that complements your patterned paper
Patterned scrapbook paper, wrapping paper or wall paper
Scissors
Modge Podge
Foam brush and paint brush

Paint the canvases in your base colour and let dry.

Cut out a heart template out of some scrap paper. You can either freehand one by folding the paper in half and drawing your shape, or print one from the internet. Be sure the size of your heart takes up most of the space on your canvas.

Trace out three hearts on you patterned paper and cut them out.


Use the Modge Podge and a foam brush to glue and seal the hearts in place. Be sure to spread the glue on top of and underneath the paper hearts.

Let this dry and you are done. In 15 minutes you have a pretty little piece of art to display or give away. I know I had a hard time choosing which of my paper stock to use and will definitely be making more of these in the very near future!
Happy Crafting!
You May Also Like

April 5, 2017

March 14, 2017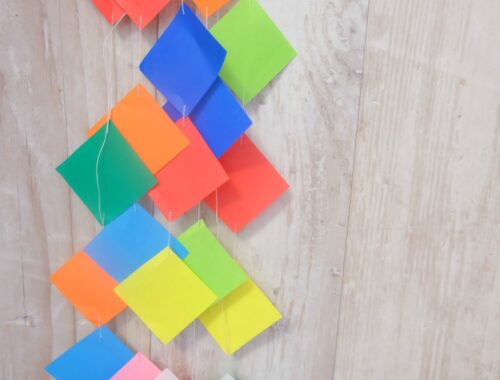 August 28, 2018